When it comes to discrimination, Pakistan is no stranger to gender-based partisanship. In 2017, Pakistanis targetted a lot of women for their alleged immorality and unchastity. Whether it was Malala's jeans controversy or Mahira Khan's backless dress, we spared no one. Social media was flooded with indiscriminate memes that targeted these women for being characterless. Further sickening is that their personal lives became almost everyone's business. We thought this wasn't another problem for Pakistan as this (hopefully) was only the un-educated lot making comments. That is until Pervez Musharaf decided to respond to Bilawal Bhutto over accusing the former of Benazir Bhutto's murder.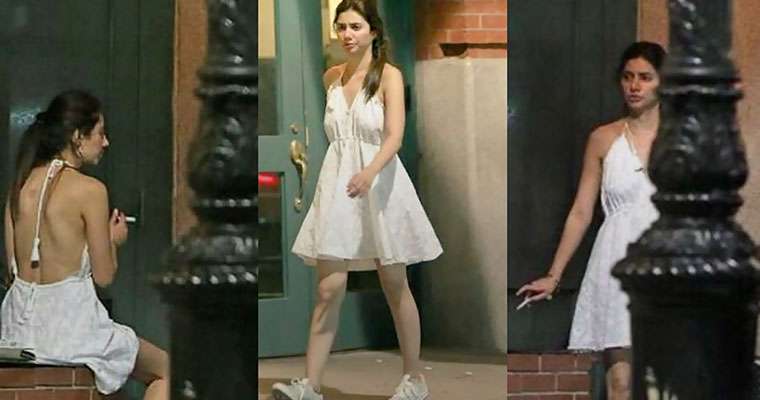 Musharraf criticized Bilawal Bhutto Zardari not on the basis of his party policy, beliefs or leadership. But he targeted Bilawal, criticizing him for how he spoke like a woman. The sexist statement's magnitude further increases when one realizes that this individual was once the President of Pakistan, regardless of the fact that his reign was unconstitutional. With his statement, he managed to break all previous records of sexist statements coming out of the political scene. The trend of likening a man to a woman to attack him definitely isn't new to the political, economic and social spheres.
However, something fresh happened before we bid 2017 farewell. One person called out Musharaf on live television for his sexist remarks: Shahzeb Khanzada. What's more: he pointed out that Musharraf's real attack was on women, not Bilawal. This is because Musharraf's statement turned 'woman' into a derogatory label to associate someone with. But Khanzada didn't stop there. He went on to highlight examples of women setting standards that no man could beat. These legendary names include the first Muslim female prime minister, Benazir Bhutto. Her party maintained Pakistan's leadership twice and she fought for democracy in times of dictatorship. Other examples he included were Fatima Jinnah and Malala. Khanzada said:
"They all were women and spoke like women"
He used these words continuously to wash out any false legitimacy that Musharaf's statements garnered. The journalist made one thing clear to everyone: women can never be a metaphor for degradation.
Unfortunately, this isn't the first time the Geo News anchor had to correct political gender bias. In November 2017, on the same news show "Aaj Shahzeb Khanzada ke Sath", the host stopped Mustafa Kamal midway while speaking, only to apologize how Kamal bashed Farooq Sattar and compared his political strategy to a woman's behavior. Khanzada has set a new precedent to hold influentials accountable for their sexist remarks. And, has done so with great outreach. This is a green signal for gender equality in a country that witnesses staggering hurdles against women in the domestic, political and economic dimensions of society.
But with Khanzada's initiative, we have definitely JUST started.
In the world of journalism, Shahzeb Khanzada is one of the few journalists who maintain such a repute. Otherwise, it is alarming to see a shocking majority ignore the sexist comment and move on to subjects as irrelevant as "Kon bannay gi Imran Khan ki teesri biwi". The intellectual flaw is not only the sexist comment itself. But also flawed are the agencies responsible for accountability of such statements, which in this case is mostly the Pakistani media. Women are used as a casual, derogatory metaphor in journalism, which causes the ugly comparison to pass on generationally.
The educated part of this generation will remain criminal if they pass on the same perspective, which inculcates discrimination against over half the population of Pakistan. It is only in breaking the tide of such statements that we can truly find ourselves linguistically free of the bigotry against genders, which happens on such a regular basis in Pakistan. But for now, good job Mr. Khanzada!
Check out Khanzada's remarks below!