Yesterday, the hashtag #GameOverKhoonLeague started trending on Twitter. Tahir-ul-Qadri has called on his supporters to protest in Lahore against PML-N, over the Model Town Massacre. Supporters of other parties have joined him.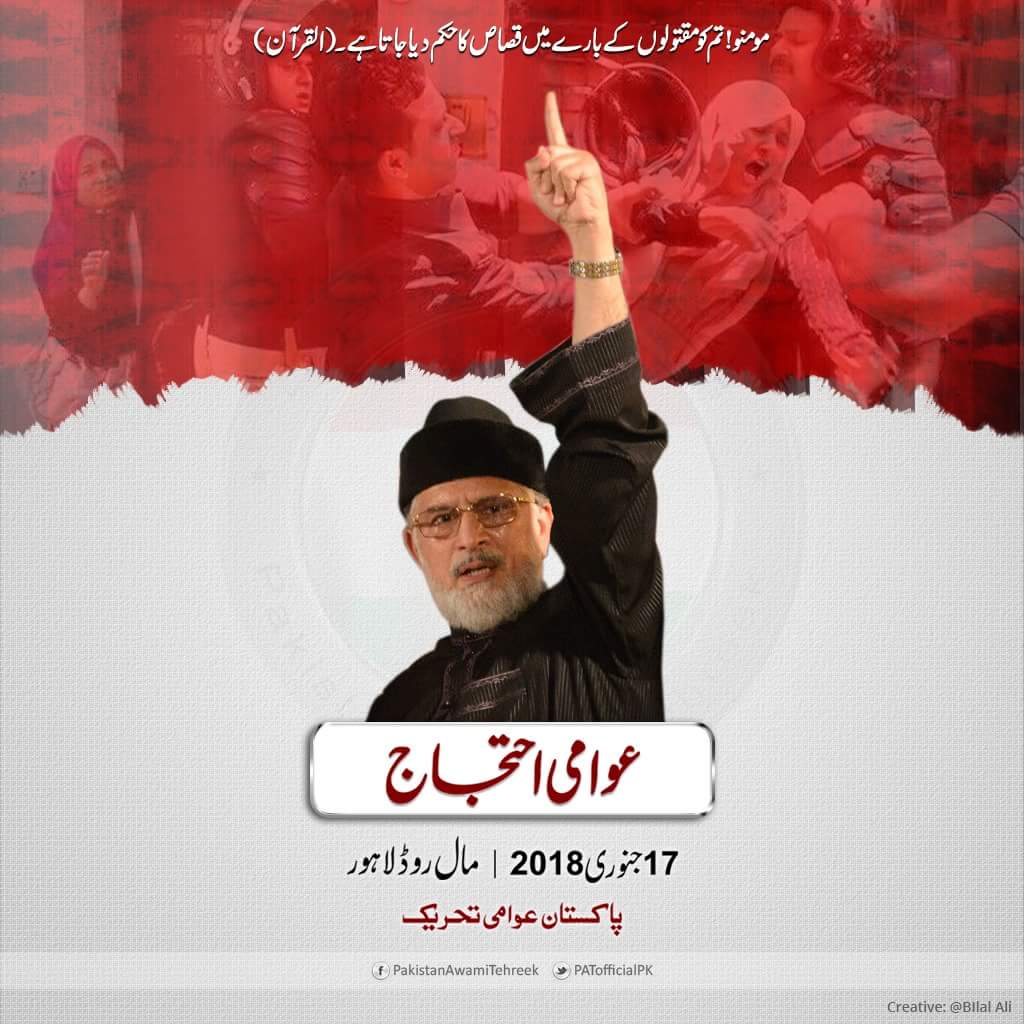 While Tahir-ul-Qadri's demands are valid, his methods to seek justice for the Model Town Massacre are problematic. Here are four issues with this protest:
The parties involved in the protest have issues of their own to resolve, first.
#GameOverKhoonLeague
We Want Qisas according to Quran
#GameOverKhoonLeague???????????????? pic.twitter.com/BQ80ubE4yY

— Ali Hashmi (@AliHashmi299) January 16, 2018
Protest leaders include religious zealot, Siraj-Ul-Haq; dashing conman, Imran Khan; Bollywood film villain, Asif Ali Zardari; supporting characters of an awful sitcom, Chaudhry brothers; and mafia accountant, Mustafa Kamal. In Khyber Pakhtunkhwa, under Siraj-Ul-Haq and Imran Khan's coalition government, the transgender community faces brutal violence. There are areas in the province where women are not allowed to vote. In the same vein, we have Asif Ali Zardari. Zardari not only has corruption charges on him but is also accused of murdering his own brother-in-law. The list does not just end there. After Siraj-ul-Haq, Khan, and Zardari, we have Mustafa Kamal. Kamal was previously a known supporter, and close ally, of Altaf Hussain. He is only a part-time politician. His full-time occupation is that of being a mafia head.
The Chaudry brothers are too irrelevant to discuss in this article.
How much does Tahir-ul-Qadri really care about the Model Town Massacre?
Qadri is the self-appointed guardian of the nation. But he really only gives two cents about this job on the weekends. He spends most of his time in his mansion in Mississauga, Canada, but makes time to visit Pakistan to get in on some good old dharna action. One can only wonder about the motives of a man who would rather spend his time seven seas away from the victims of the tragedy, than next to them. How much can he care from so far away, anyway?
Is dharna and "protest" the latest in Pakistani entertainment?
We should really change our national sport from field hockey to dharna. Let's face it: we fail miserably at the former, and the latter is usually much more entertaining.
Blocking roads, wreaking havoc, and making pointless cricket references is not going to give the victims of Model Town justice, neither is going to topple the government. It is only going to decrease the efficacy of the protest, itself.
What's the end game?
The perpetrators of the massacre at Model Town must be tried and brought to justice. However, they must undergo due process. To protest is in itself the legal right of every citizen in this country. However, combined with the supporters of celebrity-politicians leading the protest, and the moral high-ground on which these politicians seem to be, diminishes the validity of the protest. Those involved in the protest are equally, if not more, complicit. This makes one wonder about the outcome of the protest. What does this protest, and the dozens that will follow, seek to achieve?
#GameOverKhoonLeagueMaybe