Mother's Day took an ugly turn on Sunday afternoon when a young boy Samir, 16 years of age, returned home to his waiting mother sans gift…
This is what the mother had to say when interviewed, "He's my only child I suppose, so that's why I was a little upset." Samir added his own two cents: "The aunty next door got an entire basket and was showing it off a little while ago, that's why Ammi's mad." However, sources say there was a little more to the story. It wasn't just the gift that was the problem; it was what the kid said afterwards which acted as the match that lit the fuse.
Here's What Happened Next
When questioned about what he said, Samir went a little pale. He refused to talk in front of his mother and instead led us to the small garden outside. Samir then went on to explain that he had only tried to make up for not bringing a Mother's Day gift; he claimed he had "meant it in a good way".
What was it that Samir said that was so bad, we wondered… turns out, he innocently told his mother that, "every day is Mother's Day".
It was all downhill from there. Enraged, Samir's mother grabbed a nearby chappal, and threw it across the room where, quite ironically, it slammed into a picture of her own late mother sitting on a table right next to where Samir was standing.
However, simmering in a haze of rage as she was, the mother did not notice her own quite comical error. Instead, she went on to rant about how every day certainly was not Mother's Day. What about all the cooking she did every day? The laundry? The cleaning? The organizing? The grocery shopping? Her day job?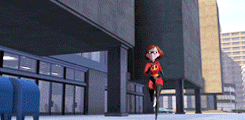 She then went on to state, "Every day is Mother's Day all right; with everything a mother has to do every day!" And on that point, we couldn't agree more.
Meanwhile, Dads everywhere…
Throughout the entire ordeal, Samir's father remained quiet. When asked questions, he would give short, uninterested responses.
This was something we felt should also be investigated, so we asked Samir. He merely rolled his eyes and explained his father must be feeling left out of all the action. We later found out this was being experienced by many fathers:
It was definitely not untrue that, in the midst of the whole chappal debacle, Samir's father may have been a little neglected.
Nevertheless, dads are encouraged to keep up their spirits today. Father's Day is not too far off.
Samir's story is an unfortunate one. Perhaps duped by the apparent logic of "every day is Mother's Day" attitude promoted by some on social media, he made the mistake of actually using it as an excuse to not celebrate the occasion at all.
Stay tuned. We will have more news on the upcoming Fathers Day. And more importantly, stay safe. You never know when a hawai chappal might be on the horizon.