CM Punjab asks Fayyaz-ul-Chohan to hand in resignation over Racist remarks against the Hindu Community
Punjab Chief Minister, Usman Buzdar, has asked Fayazul Hassan Chohan to hand in his resignation from his post as Provincial Information and Culture Minister over his anti-Hindu remarks, sources have confirmed.
"The Punjab CM sought an explanation from Chohan regarding his anti-Hindu remarks." Chohan was asked to visit the CM House following his speech which promotes anti-Hindu sentiment.
The Punjab information minister came under severe criticism from senior members of his party's government and social media users with #SackFayazChohan trending on Twitter for his racist remarks while addressing a gathering on February 24.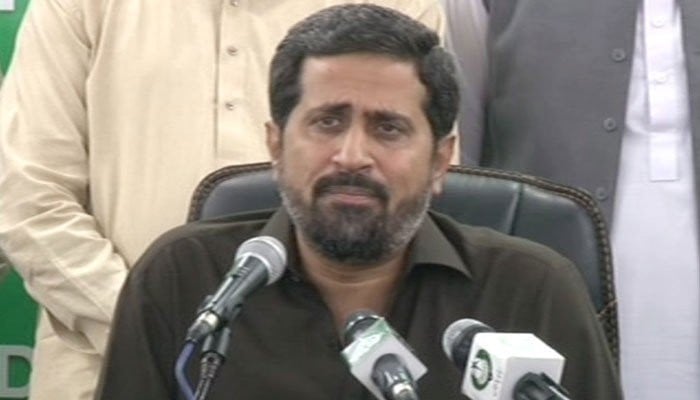 Clarifying his stance, the Punjab information minister said, "I was addressing Indian Prime Minister Narendra Modi, Indian armed forces and their media not the Hindu community in Pakistan."
"I apologise if my remarks hurt the Hindu community in Pakistan," Chohan continued. "My remarks were in no way directed at Pakistan's Hindu community."
Chohan further stated, "I will respond befittingly to whoever looks at my nation with a dirty eye. Every last drop of my blood is for my nation."
Human Rights Minister Shireen Mazari, Finance Minister Asad Umar, Special Assistant to Prime Minister Imran Khan Naeemul Hague and several others have slammed Fayyaz Chohan for his remarks.
This is not Fayaz-ul-Hassan's first bigoted and controversial tirade against a group of people or faith for that matter. And this probably would not have been his last either if such an action was not taken. Let's hope that the PTI does not throw him a lifeline and his resignation goes through.