On Tuesday morning, Disney unveiled the highly anticipated trailer for its upcoming Aladdin live-action film.
The new trailer is chock-full of action intensive scenes, giving audiences glimpses of some of the most iconic scenes 90s kids loved.
The trailer begins with Aladdin, played Mena Massed, running away from two men who are after him for stealing.

Soon after our destitute hero gets his first look at Jasmine, played by Naomi Scott.

Genie (Will Smith) and carpet dance along to "Friend Like Me" in one quick shot.

And it immediately reminds us of this shot from the original film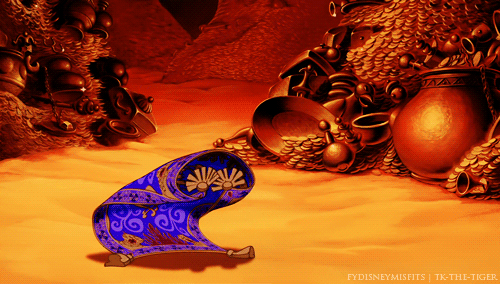 And what's most exciting is we see Jasmine and Aladdin riding on the magic carpet while singing "A Whole New World" for the first time.

When the teaser trailer was released, there was much outcry over Will Smith's portrayal of the genie. But the trailer looks very promising and we can't wait for the movie to come out!