When season one of the highly popular drama, Suno Chanda, aired last year during Ramadan it was very well received by audiences for its witty dialogues and family dynamic.
Due to the buzz and public demand the show came back for another season, which is unlikely for Pakistani dramas, but did it live up to the hype?
So how does season two start?
Season 2 opens with the two protagonists, Arsal played by Farhan Saeed and Ajiya played by Iqra Aziz still engrossed in fighting and countless petty arguments.
But somehow, this is believable, considering how strong the two protagonists are. We see that Ajiya wants to pursue her studies abroad yet faces countless dilemmas along the way with her new marriage and her conservative husband Arsal. At this point the drama started to receive backlash for promoting a patriarchal viewpoint of the wife putting aside her hopes and dreams for the sake of her family life.
Ajiya in season one was a headstrong woman appealing to young girls and giving them someone to relate to, yet season two shifts the focus from her as a goal-oriented woman to that of a submissive wife.
Why was there so much clutter?
On top of that season two has three more tangent plotlines that may seem unnecessary to many. First being the relationship between Joji and Billo, however I will admit that Joji, played by actor Ali Safina is a great comical character who could've done a lot more than follow just "Billo jee" around.
Next is the love interest brewing between Shehreyar played by Nabeel Zuberi and Kinza played by Mashal Khan.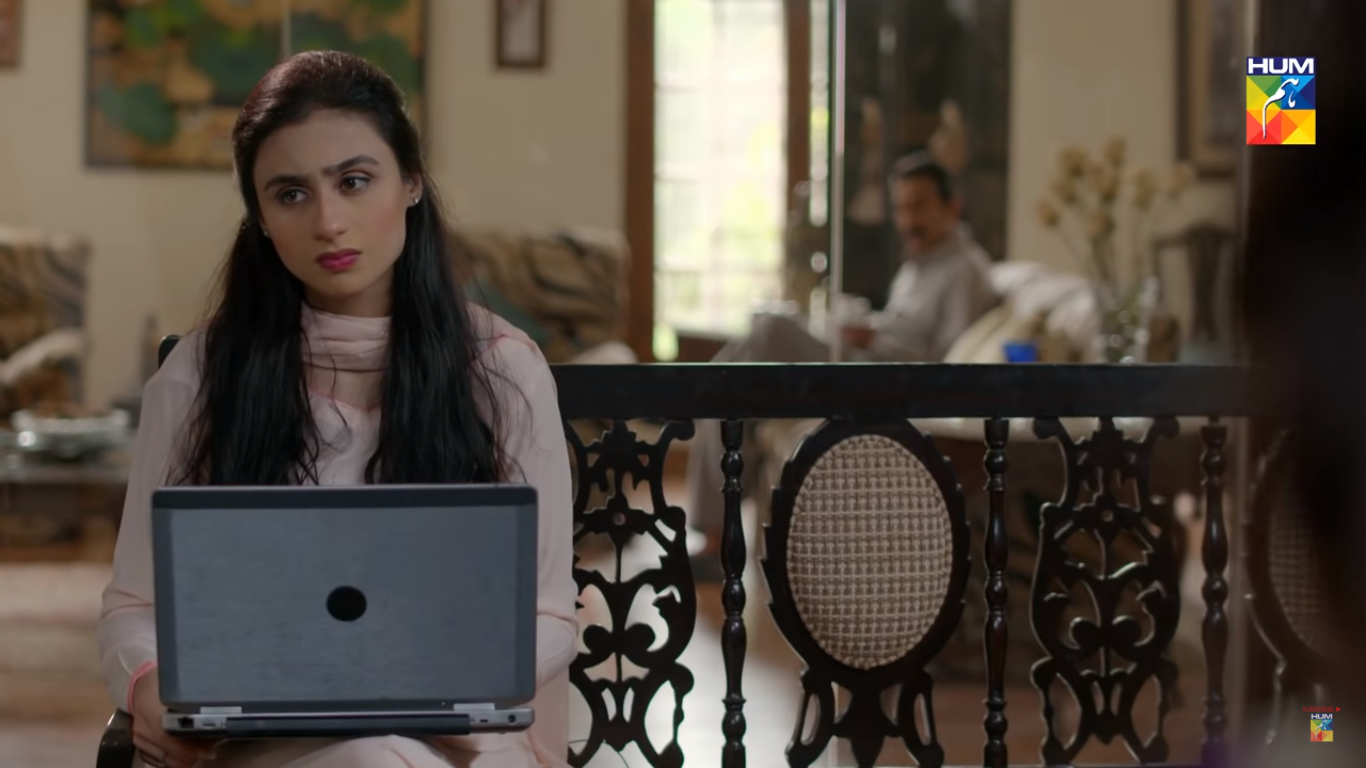 This is probably the driest plotline in the drama, with absolutely no character development since season one. All the couple does in season two is promote a pack of biscuits, and that too quite poorly. On top of that, the couple disappears off the London, effectively writing them off the show, only to make their presence known through phone calls.
The eccentric couple – Mitho and Maina
This show has a lot of love interests. The relationship between Arsals eccentric cousin Mithoo played by Raza Talish and Kinza's Peshawari cousin Maina played by Sabeena Farooq is at times funny but mostly just annoying. This plotline started to eat up Arsal and Ajiya's screen time quite a lot – something that fans did not like one bit.
Is there anything good about season two?
The drama has been called out for its exaggeration and sometimes over the top acting however the saving grace of Suno Chanda 2 has been Arsals mother Shahana played by Nadia Afghan, her dialogues and delivery are on point making audiences smile with her Punjabi one-liners and reminding us all of the Pakistani mothers like her. Another positive aspect of the drama has been the positive relationship between the mother and daughter-in-law, with Ajiya rushing to Shahbana with any and all of her problems. It is refreshing to see this positive outlook on mainstream television.
However, the most cringey part of the entire drama is not the dialogues or the acting but the product placement. Even if you've only seen one episode of Suno Chanda 2, you would have noticed a Sabroso nugget box or an OPPO phone unnecessarily added to the scene. Although in season one I didn't mind the one sponsor (Sabroso) but three seems a bit excessive, especially when it seems so forced.
Final Thoughts
In a nutshell the drama is created keeping in mind the heartfelt cup of chai everyone enjoys after iftar and offers a good laugh.
Suno Chanda has become a Ramzan staple since last year and has continued to entice audiences with its colorful visuals this year around as well. But we would have liked to see more character development, keeping in mind the audience that the show has attracted, we would have loved to see Ajiya play a more empowered role.