The stickers show a black cross superimposed on a rainbow flag. The weekly publication – which has a circulation of around 110,000 – openly supports the conservative governing Law and Justice party (PiS). The move was criticised by the US ambassador to Poland, who said the stickers promoted hatred.The newspaper's editor said his own views and those of the ambassador should both be respected.Skip Twitter post by @GPtygodnik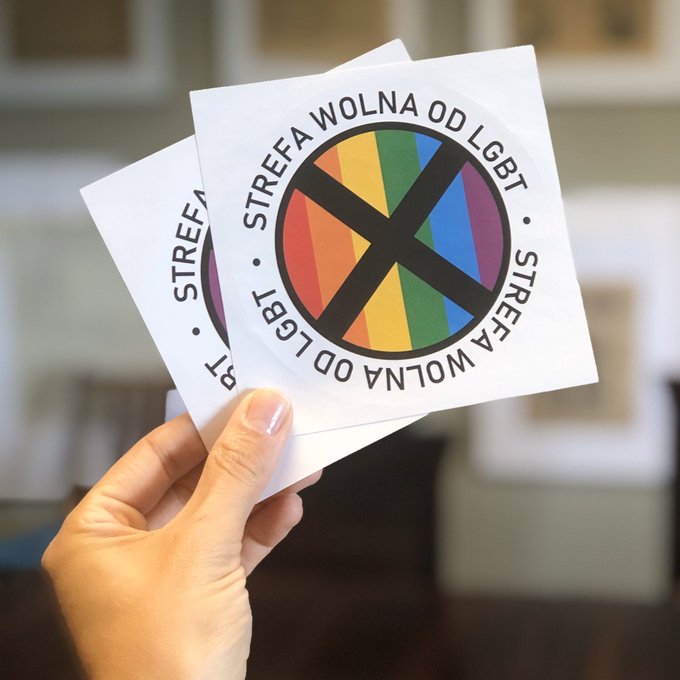 A preview of the sticker was posted on Gazeta Polska's Twitter feed on Wednesday and it is due to be included in next week's edition. US ambassador to Poland Georgette Mosbacher expressed concern.
"I am disappointed and concerned that some groups use stickers to promote hatred and intolerance. We respect freedom of speech, but we must stand together on the side of values such as diversity and tolerance," Ms Mosbacher tweeted. In response, the newspaper's editor, Tomasz Sakiewicz, tweeted that "being an activist in the gay movement does not make anyone more tolerant".