More than 200 lawyers stormed the Punjab Institute of Cardiology, vandalising property, damaging vehicles, and torching a police van, according to Punjab Health Minister Yasmeen Rashid.
At least three people have been reported dead due to the riot caused by the lawyers which blocked both the entrance and exit of the hospital, entrapping staff and patients and hindering ambulances from reaching the hospital. Punjab police and rangers were dispatched to contain the situation.
Prime Minister Imran Khan has ordered an injury into the incident, directing the Punjab government to take strict action against all those involved.
Click here to learn more about the riot: 4 patients die after lawyers attack PIC

Policeman chases a lawyer following a clash between lawyers and doctors in Lahore on 11 December

Interior of the hospital and patients can be seen through a broken window following the lawyers riot

Rioters set a police van on fire in Lahore

Relative accompanies a patient on a bed after she was taken out of her ward when a gang of lawyers stormed PIC

A lawyer participating in the riot is detained by policemen
Police uses tear gas shell to break up lawyers during a clash in Lahore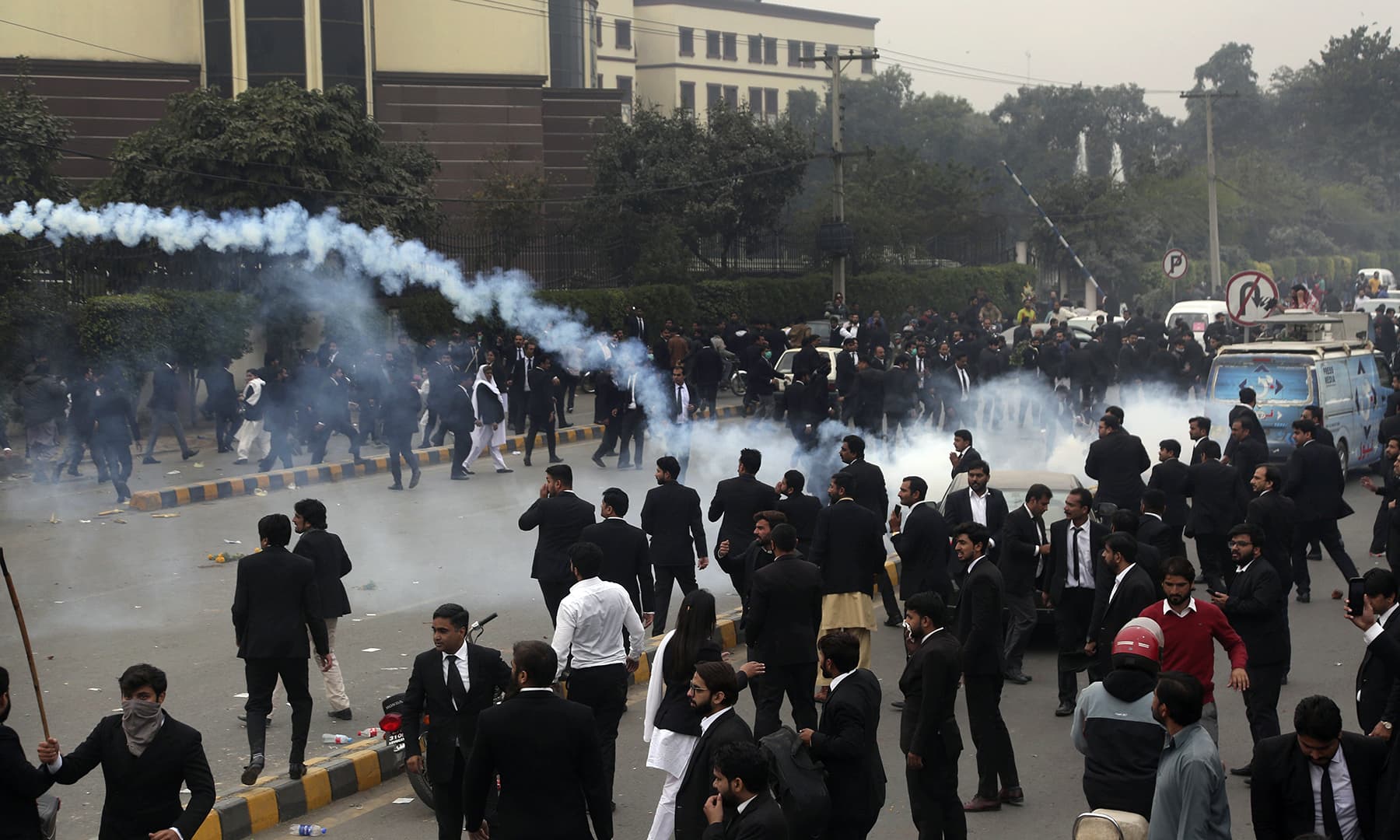 Men look outside from shattered windows after a group of lawyers stormed PIC
Attendants help patients as they exit PIC after the lawyers attacked the hospital

Police officers detain a lawyer during the riot