Attorney General of Pakistan Anwar Mansoor Khan decided to step down from his office, tendering his resignation to President Arif Alvi.
The resignation comes after the Pakistan Bar Council demanded Khan's resignation following his contemptuous comments regarding a full-court bench hearing the Justice Qazi Faez Isa's case against the presidential reference.
In a letter addressed to President Arif Alvi, former ASG said he was a life member of the Karachi, Sindh and Supreme Court bar associations and wanted to "reaffirm faith in the highest principles of integrity and professional excellence that the Pakistan Bar Council has always stood for".
The statement itself had been expunged from the court record.
"A certain statement was made by the attorney general about the bench and it would be appreciative that the material on the basis that he has made statement be placed before the bench," the court had noted in its order on the matter.

"In case, no material was placed before this bench, we expect a written apology from the attorney general for having touched the matter," the court further noted in its order.
"It [the statement] is not against one, but every member of the bench," it added.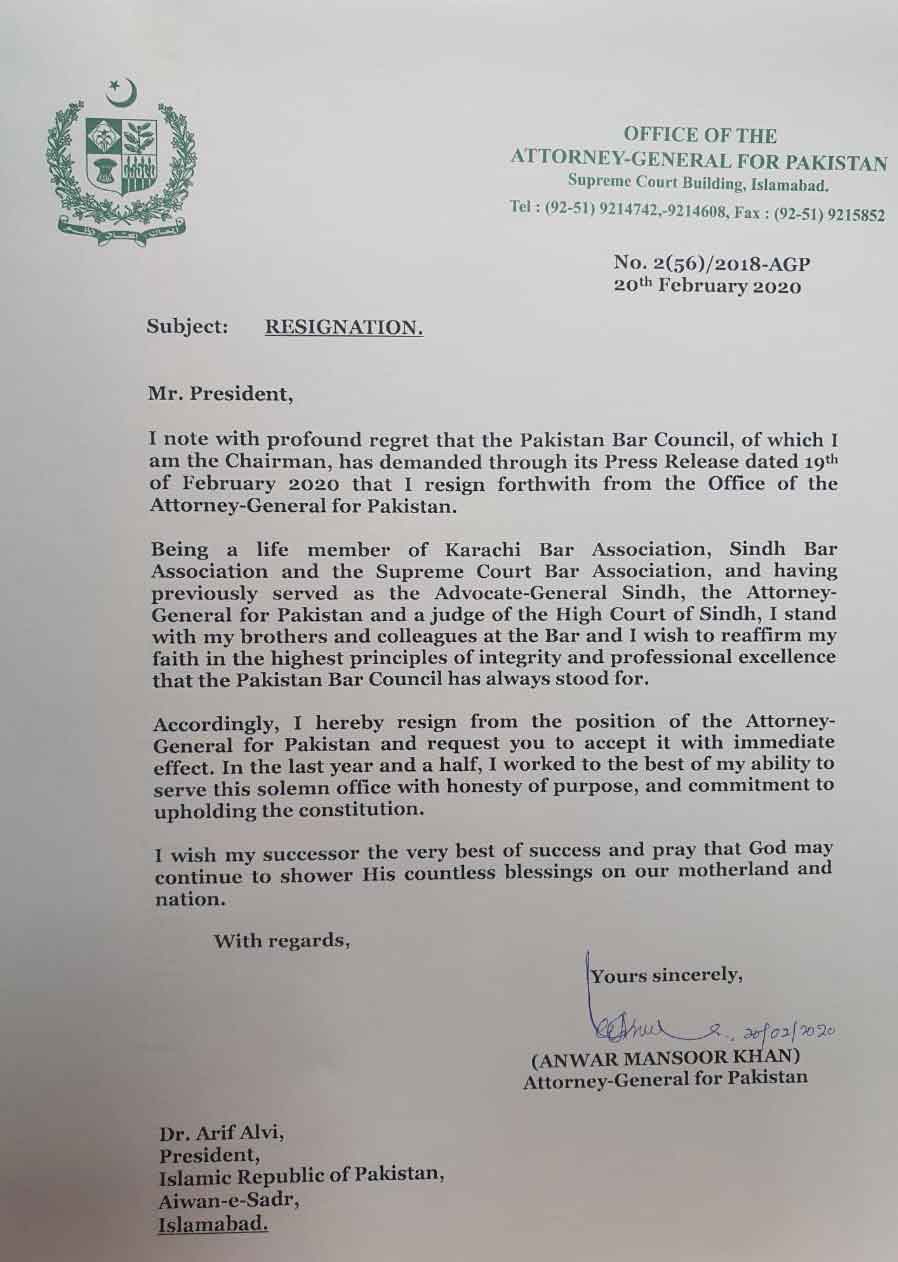 "I note with profound regret that the Pakistan Bar Council, of which I am the chairman, has demanded through its press release dated February 19, 2020 that I resign forthwith from the office of the attorney-general for Pakistan," Khan wrote in his resignation letter.
To read more from ProperGaanda: Computer guy who invented 'cut, copy and paste' dies